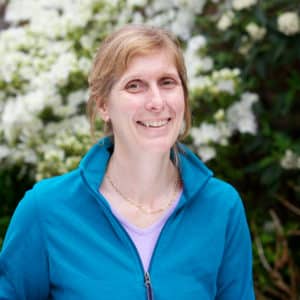 Anna Simons
Music
Anna has a Masters Degree in Early Childhood Education from Temple University. Anna completed her Music Together® teacher training in the summer of 2006, after a career of over fifteen years in the public school in Philadelphia. Anna has two sons 29 and 20 and they continue to incorporate music in their own lives. Anna finds that she is a good match with Music Togethers' philosophy and goals. in August of 2009, Anna was awarded Music Together Certification Level I , having demonstrated achievement in teaching, musicianship, program philosophy, and parent education. The award was granted by the Center for Music and Young Children in Princeton, NJ. In 2015, Anna was awarded Music Together Certification Level II, for she demonstrated outstanding achievement in teaching, musicianship, program philosophy, and parent education. Music is to be shared. Music is for everyone.
Anna's own background of music started in childhood, supported from both sides of her family. She has always felt privileged and humbled to teach the very young and to be a model for parents. Adults in particular have found Anna to be stimulating and insightful. The energy and love she brings to her lessons are contagious, her manner is warm and welcoming. Art and music are always present in her life and she feels strongly about sharing her love for music to small children and to the adults who love them.
Michelle Lally
Spanish
A product of Montessori, Michelle Lally is thrilled to be joining the Clementine Montessori community as the Spanish teacher. She is currently attending the University of Pennsylvania earning her Master in Social Work in order to pursue school counseling. Prior to returning to Philadelphia Michelle taught Spanish at the high school level for four years in Boston. From 2012-2013 she lived in San Salvador, El Salvador coordinating a study abroad program called La Casa de la Solidaridad for college students with an orientation towards social justice. From 2013-2014 she lived in Córdoba, Argentina establishing a similar study abroad experience for college students. She studied Spanish and Secondary Education at Loyola University Maryland and took advantage of every opportunity to learn and serve abroad while she studied there.  Her philosophy around teaching Spanish heavily relies on authenticity, and incorporating the voices, artwork and literature of native-Spanish speakers. Her classroom utilizes visuals, music, dance and play in order to engage and excite students to learn this beautiful language.
After a wonderful experience on the 2019 Camp Clementine team, Michelle is thrilled to join the 2019-20 Clementine school team as both the Spanish teacher and part of the Extended Day program.