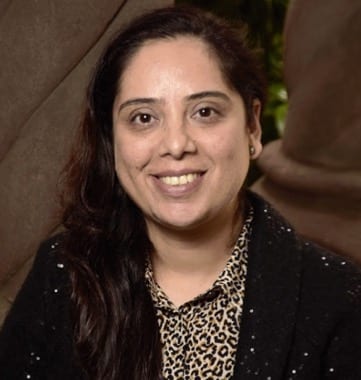 Anjuman Hussain
Co-Lead Teacher
Anjuman has a degree in Bachelor of Arts and Bachelors of Education from University of Punjab, Pakistan.  Anjuman has taught for ten years and has worn many hats during her career from a lead teacher, kindergarten teacher, event organizer to a summer camp director. She has thoroughly enjoyed all the opportunities that have been given to her. She loves her job and believes in the power of Montessori education and her goal is to help her students reach their full potential.
When Anjuman is not teaching, she enjoys exploring the outdoors with her husband. Hiking, biking, camping…. anything that gets them out enjoying the wonderful Pennsylvania weather. She enjoys traveling and has been fortunate enough to visit many foreign countries. It is this love of travel and learning about diverse cultures that led Anjuman to earn Montessori credentials.
Yelda Aglagul-Dogan
Co-Lead Teacher
Mrs. Yelda has gathered an abundance of experience for over a decade in Montessori Education. She previously worked as a Primary Lead Teacher at two other Montessori Schools in the area. She is wholly devoted to providing a nourishing, constructive, and responsive environment for her students. She says, "I treasure the natural learning process that occurs in the Montessori classroom. I love watching children learn through their own experiences and interests." Yelda believes that the Montessori method of enriched learning is most beneficial and productive for students, while maintaining their curiosity to learn and explore.
Ms.Yelda received early childhood Montessori credentials at MITE, Delaware in 2008.
Yelda has two daughters of her own, so when not teaching she has her hands rather full! Yelda loves crafts, floral arrangements, and music; she hopes to share some of her hobbies with the children in innovating ways throughout the school year.