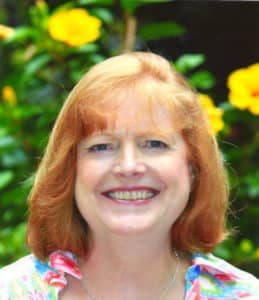 Marlene Lally
Head of School
Montessori education has played a significant role in my personal and professional life for close to thirty years.  I became formally introduced to the philosophy in the early 1990's while exploring preschool options for my twin children.  Captivated by the educational approach and intrigued by how closely it aligned with our parenting philosophy, my children began their Montessori education at three and a half years-old.  I eventually became the administrator of two Montessori schools, one of which was where my children were enrolled.  We were fortunate to continue my children's Montessori education through the third grade.  I do believe the strong foundation in Montessori education helped shape my children into solid, compassionate, young adults who have chosen work about which they are passionate and continue to be lifelong learners.
After being involved in the Montessori community for several years, career opportunities lead me to explore other educational philosophies at schools such as Chestnut Hill Academy and Cristo Rey Philadelphia High School.   It was not until spring of 2016 that the chance to re-enter the Montessori community presented itself.  I have thoroughly enjoyed being back in the Montessori environment and have since earned my Montessori Certification and my Masters in Education from Chestnut Hill College.  The pursuit of my certification and Masters in Education was challenging at times, however, the course work was quite rejuvenating in a similar way in which Maria Montessori explained how children experienced work in the classroom.  "But the work is refreshing and not tiring because of the interest which one takes in all his movements" (Discovery 81).[1]
I believe, as did Maria Montessori, in order to make changes in our world and establish long lasting peace that our overall educational goals, starting with the very young, must be to develop individuals with a healthy psyche, a strong character and a solid intellectual base.  This educational approach must be accessible to all children regardless of factors such as socioeconomic status or location.  In my role as Head of School, I will continue to fulfill my vision to be an advocate and a spokesperson for the Montessori philosophy and help broaden the student base to include those who may not typically be able to afford a Montessori education.  I believe this passion for the philosophy as well as my many years of experience in various educational settings has prepared me to shepherd and grow Clementine Montessori through its adolescent years.
[1] Montessori, Maria. The Discovery of the Child. Random, 1967.
Niamh Henry
School Administrator
Niamh is a certified teacher with a Bachelor of Science in Education from Temple University, where she double-majored in Secondary Education and History. Throughout her four years at Temple University, Niamh completed fieldwork as a teaching assistant, literacy specialist, one-to-one support counselor and lead teacher in various under-resourced public schools in North Philadelphia. She also gained experience in administrative service while completing an internship with Boston University's Strategic Talent Management department. Her most meaningful work in the field of education took place during her four years of service as a Corps Member and Program Assistant in the AmeriCorps non-profit organization Jumpstart Philadelphia, a program which advances equitable learning outcomes for young children in underserved communities by recruiting and supporting caring adults to deliver high-quality programming to children and to promote systemic change through teaching, advocacy, and leadership. In addition to her years of experience in babysitting, camp counseling, children's substance abuse prevention advocacy, curriculum development and teaching, this service with AmeriCorps Jumpstart Philadelphia allowed Niamh to realize her passion for early childhood education and teaching pedagogy specifically designed to nurture preschool-aged children. She was struck by the Montessori Philosophy and the ways in which this practice cultivates safe, supportive and engaging classroom environments in which every child feels encouraged to explore new things and to express their true selves. Niamh was thrilled to receive the opportunity to join Clementine Montessori School as the School Administrator during the summer of 2021, and continues to feel immeasurably grateful to be able to support Clementine's students, families and teachers in empowering children to develop into joyful, independent, lifelong learners.
While her primary passion is connecting with children and supporting them in achieving personal and academic growth, Niamh also loves yoga, running, music, literature and the outdoors. When she is not at Clementine, you can find her exploring the city, enjoying a day in the park with friends or visiting loved ones in her hometowns of Boston, Massachusetts and Navan, Co. Meath, Ireland!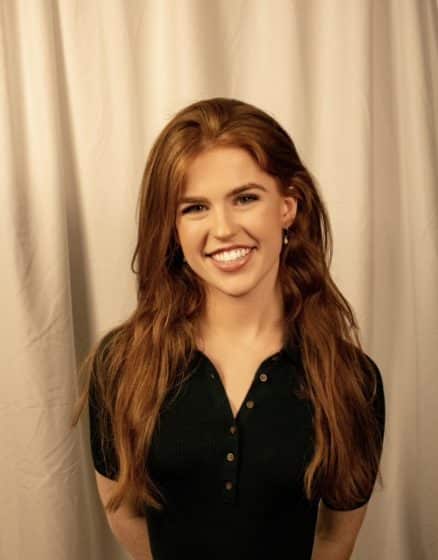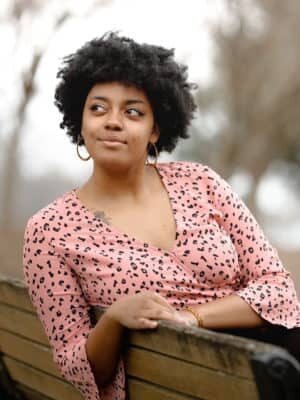 Matisyn Darby
Administrator and Diversity, Inclusion and Belonging Coordinator
Matisyn is a licensed music instructor, social advocate, and performer coming from Greenville, South Carolina. After earning their Bachelor of Arts in Music and Philosophy at Furman University, Matisyn chose to pursue a life in music education beginning at the Eagle Rock School and Professional Development Center, in Estes Park, Colorado. Her passion for music formally began in her hometown of Las Vegas, Nevada, and followed her into South Carolina. While at Furman, she studied viola with Dr. Anna Joiner and was an active member of the Furman Symphony Orchestra for 4 years. In 2018, she was selected to participate in the Furman Music Study-Away program at the Academia Dell'Arte in Arezzo, Italy where she spent the 2019 Fall studying with Carmelo Giallombardo.
Beyond her studies in music, she has dedicated her leadership to being an advocate, and engaging in communities on and off college campuses. Working closely with the Center for Inclusive Communities as a Dins Dialogue Facilitator sparked her interest as a peer instructor, thus leading her to pursue a life in education. At the residential Eagle Rock School and Professional Development Center Matisyn served in Americorps as a Public Allies Fellow and earned her Colorado license to teach music within alternative schools. She spent many days designing anti-racist curriculum with partnered lead instructors, empowering youth through culturally responsive programming, and caring for her community. Clementine Montessori School is Matisyn's step toward empowering youth through the Montessori tradition, sharing tunes, and shaping an equitable future through education. In their free time, Matisyn enjoys spending way too much time searching for the perfect latte and dozing off during a solo picnic in the park.
Michelle Fox
Director of Admissions
Michelle Fox joined the Clementine staff six years ago, after spending many years working in marketing and product development for companies in South Africa, Australia and New Zealand. Growing up in Johannesburg, South Africa, Michelle studied at the University of Cape Town before relocating to New Zealand and then Australia with her husband.
Michelle's first foray into Montessori came while searching for a school for her eldest son. As many of our families know well, the challenges of relocating and finding a school suited to her child was daunting. However, Michelle felt the warmth and welcome of Clementine refreshing. Not only did the community suit her as a parent, she also knew the school was a wonderful environment for her son to grow and thrive. Now as our Director of Admissions, Michelle strives to provide families with the same warm and welcoming approach that she experienced years ago in her school search. For Michelle, there is nothing better than finding a school that fits your child and your family!
While her three young boys keep her plenty busy, she also enjoys spending time outdoors, and seeing more of Philadelphia and the USA with her family. She occasionally pops into the classroom to share her unique experiences living in Australia, New Zealand, and South Africa; she even has her very own didgeridoo!